Underground Bully Craft Beer
Undergraduate Work / Package Design
The Concept
Military brats in the early 90s, ranging in age from 18 to 21 (the legal drinking age in Europe at the time), didn't have many places to hangout in the small, southern town of Schwäbisch Gmünd, Germany. During the day the playground was full of little children, but after hours when the streetlights came on and the little ones went home, the young adults took over to enjoy an evening of friendship, laughter, music and great beer. 
The Underground Bully was influenced by that nostalgic feeling one gets when drinking a good beer. The concept focuses on the 1990s grunge scene—most known for its generation's teenage angst—and memories spent in Germany.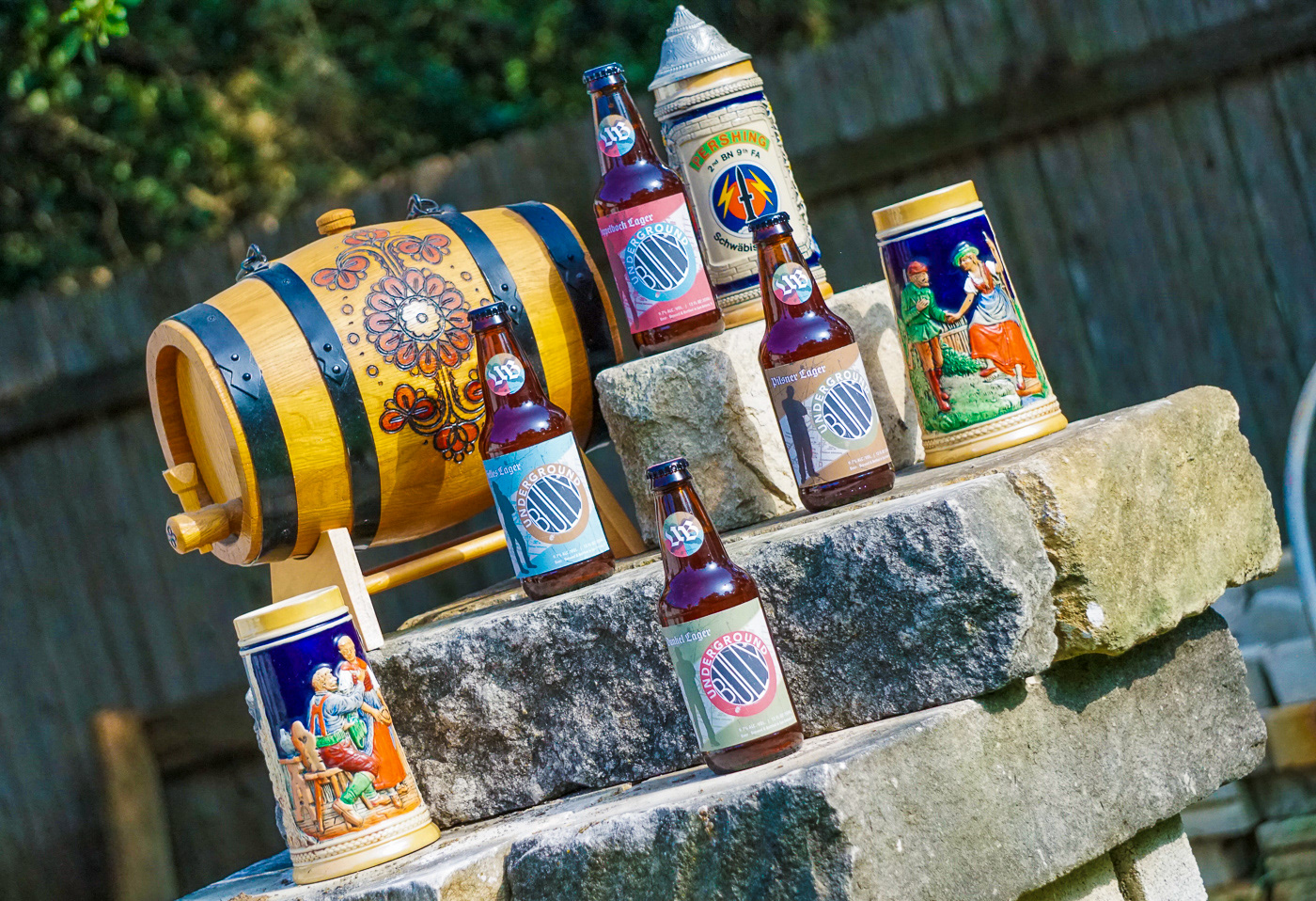 Target Audience
German craft beer enthusiasts between the ages 39–48 with an annual income of $44,000–60,000.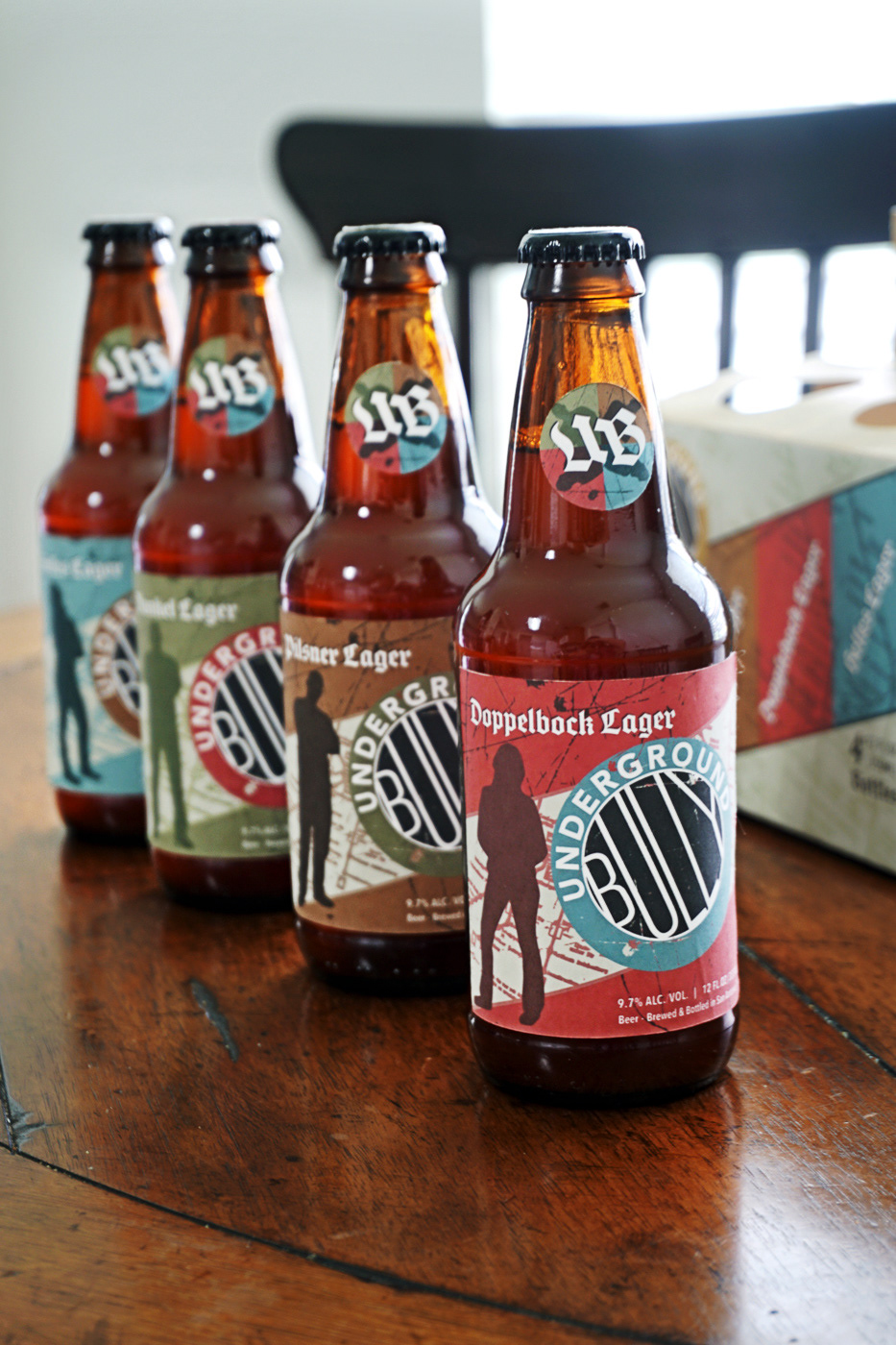 Current Competitors
According to the Brewers Association's (BA) Lists of Top 50 Breweries of 2015, the top 3 competitors are: D.G. Yuengling and Son, Inc., 
Boston Beer Co., and 
Sierra Nevada Brewing Co.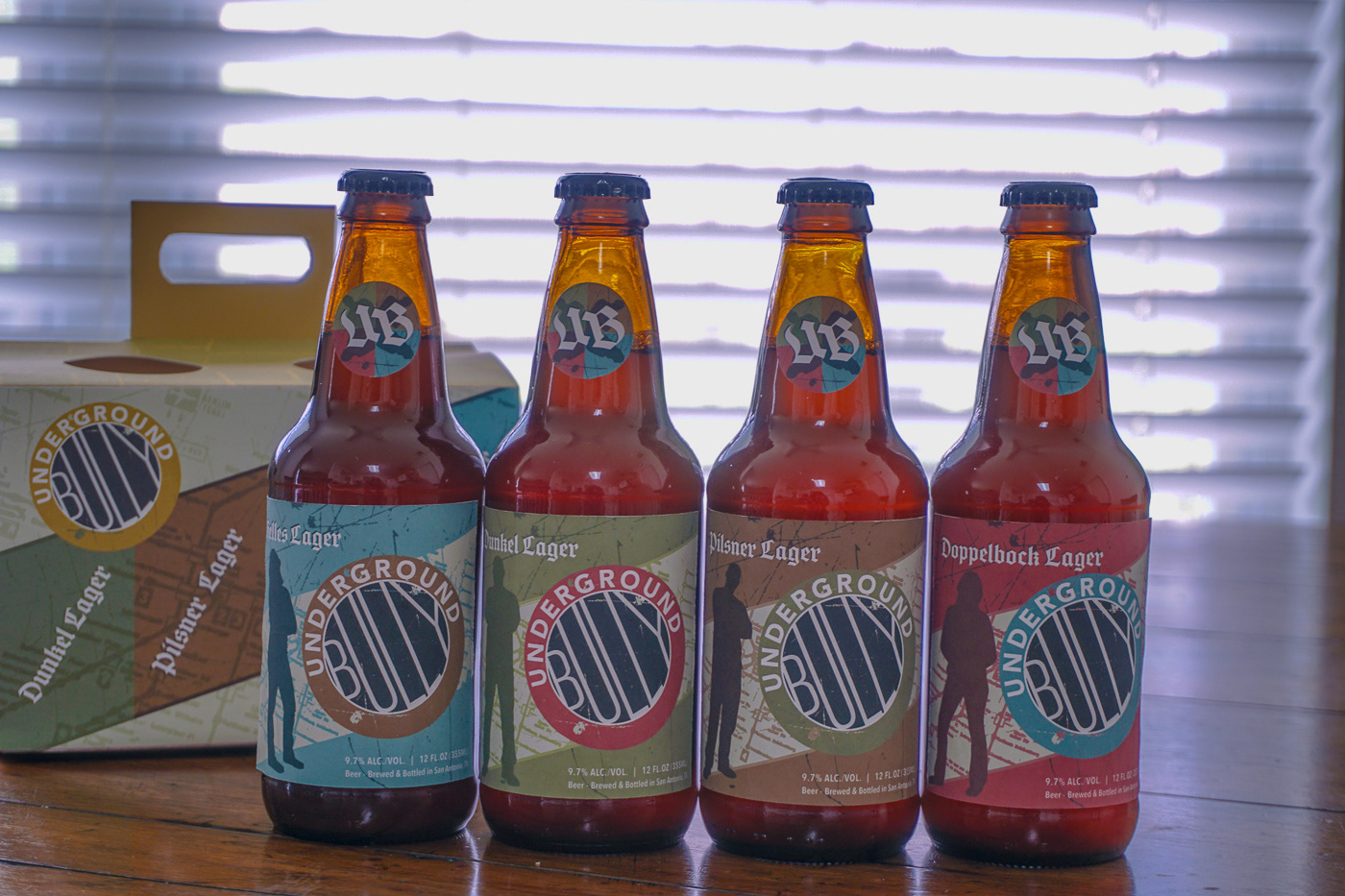 Package Design Concept
Underground Bully is a new product to hit the market, so it requires a new logo and package design. The graphics were fashioned to change depending on the four types of beer the brewing company would offer its customers. The carrying case was fashioned to look like an underground subway or train station on the inside. This old-style German effect was further explored in the staging for the photography.