HappiNesters
Undergraduate Work / Social Outlet
Re-Brand Empty Nesters
 The first order of business was to address the word "Empty Nesters" and its associated with of loss, emptiness and ultimately sadness—the opposite of happiness. In order to change mindsets I found a need to address the name "Empty Nesters." By combining the words happiness and empty nesters, I created HappiNesters.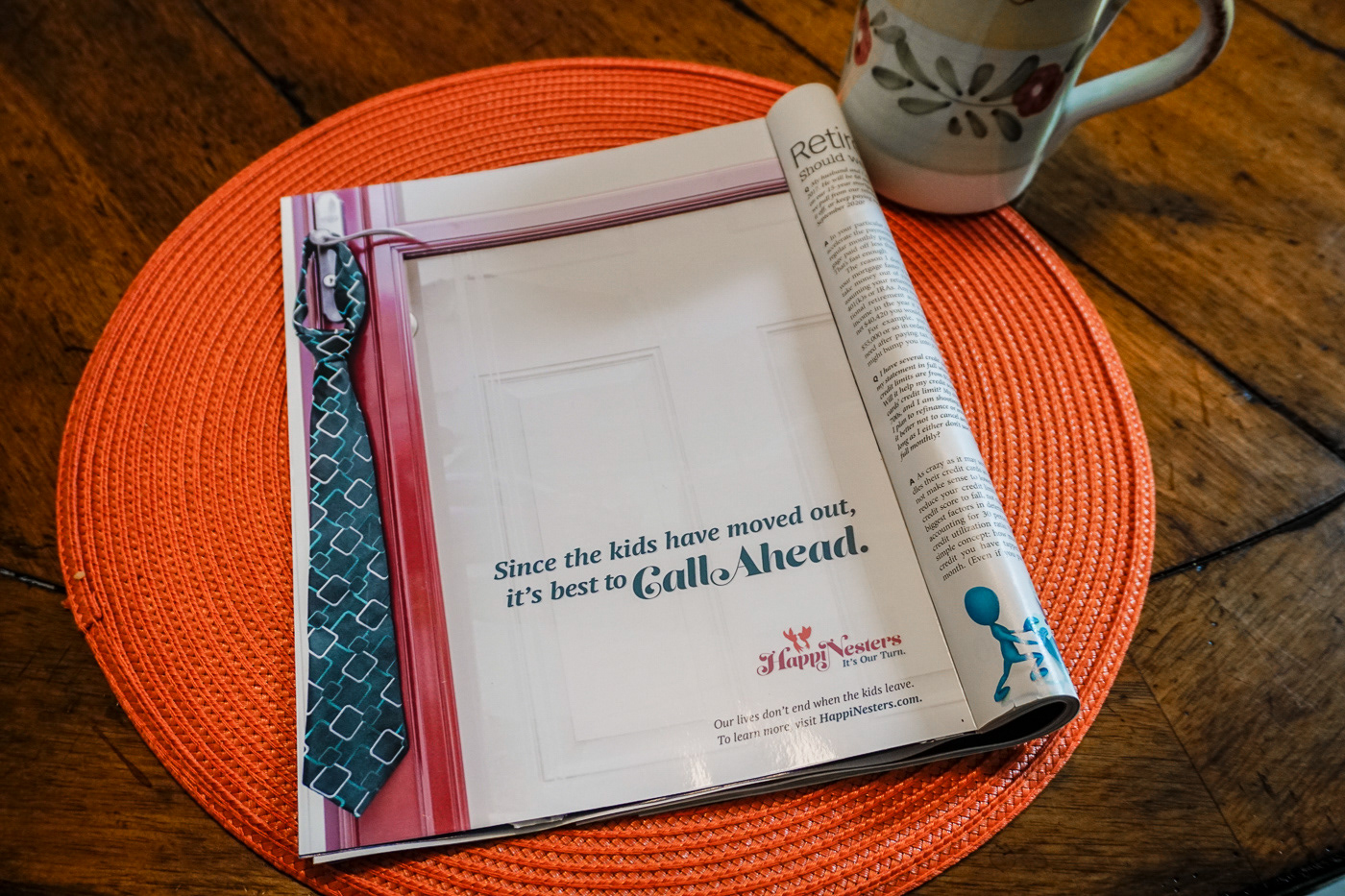 Concept
For today's HappiNesters the meaning of happiness has transformed and transcended the limitations of mindsets. At his stage in their lives HappiNesters have experienced all levels of happiness—as an emotion, a state of mental or emotional of well-being, an attitude, a way of thinking, and/or a sense of being. Many have found the path to happiness through reconnection, renewal, and/or restoration of their marriage and/or relationship. HappiNester couples are starting to date again and explore interests they can enjoy—together and separately. 
The audience will find value in this campaign's message. The intention of this concept of happiness is to renew the understanding of empty nest by focusing less on the tunnel and more on the light at the end of it. The idea focused on the nest being empty because HappiNesters are out in the world experiencing new things, pursuing the dreams set aside to raise a family, and basically rediscovering who they are outside of their children—basically celebrating new beginnings.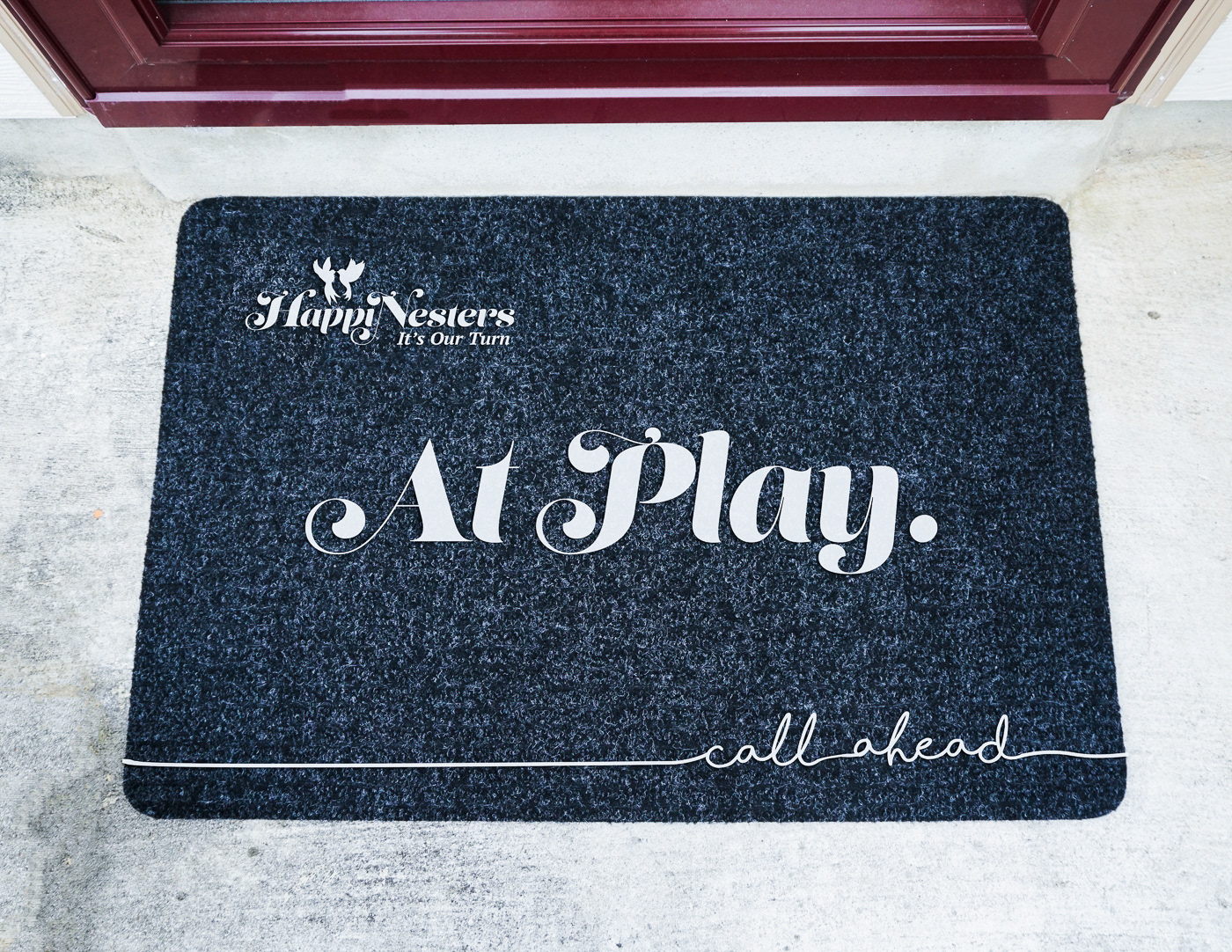 Building Relationships
In an effort to build a relationship with the audience, this campaign engaged with couples, ranging from ages 39 to 48. Targeting couples who are committed to their own well-being as well as to their relationship and/or marriage. Ideally their annual household income would range from $85,000–125,000, due to the fact at this stage of their lives they can relate to exploring similar interest hobbies, elaborate dates, weekend getaways and luxury vacations. In addition they are college educated and well-versed in areas of art, travel, and fine dining. Additionally, these couples are tech-savvy, or at the very least no stranger to using technology and social media to their advantage.
The campaign's message was geared to an audience with an adventurous spirit and a willingness to explore new hobbies, interests and experiences (even outside their realm of comfort, like a parade, a festival or a crowded, jammed packed downtown event). This audience does not completely own their freedom, as they are not in retirement stage; however they are willing to plan weekend getaways either by land, air or water, whenever the mood strikes.
Deliverables
Magazine Ad
. The message would be communicated in a magazine targeting travelers, foodies, wine enthusiasts and fans of the arts.
Door Mat
. An HappiNester's door mat would make a great promotional item for the HappiNester's brand.
Microsite
. The magazine ad needed a call to action, which naturally led to a website introducing the HappiNesters to the world.
Mailer
. The HappiNesters' monthly mailer would offer insights on how to adjust to their newfound lifestyle and great deals on local events, eateries and shopping experiences.