Color Addiction
Undergraduate Work / Augmented Experience
Introducing The Makeup Finder App
At the coffee shop a color grabs your attention. You've got to have that color in lipstick and maybe a nail polish! I created Color Addiction—the makeup finder app—for just this occasion. The app will help find the perfect match and let you know who makes that color.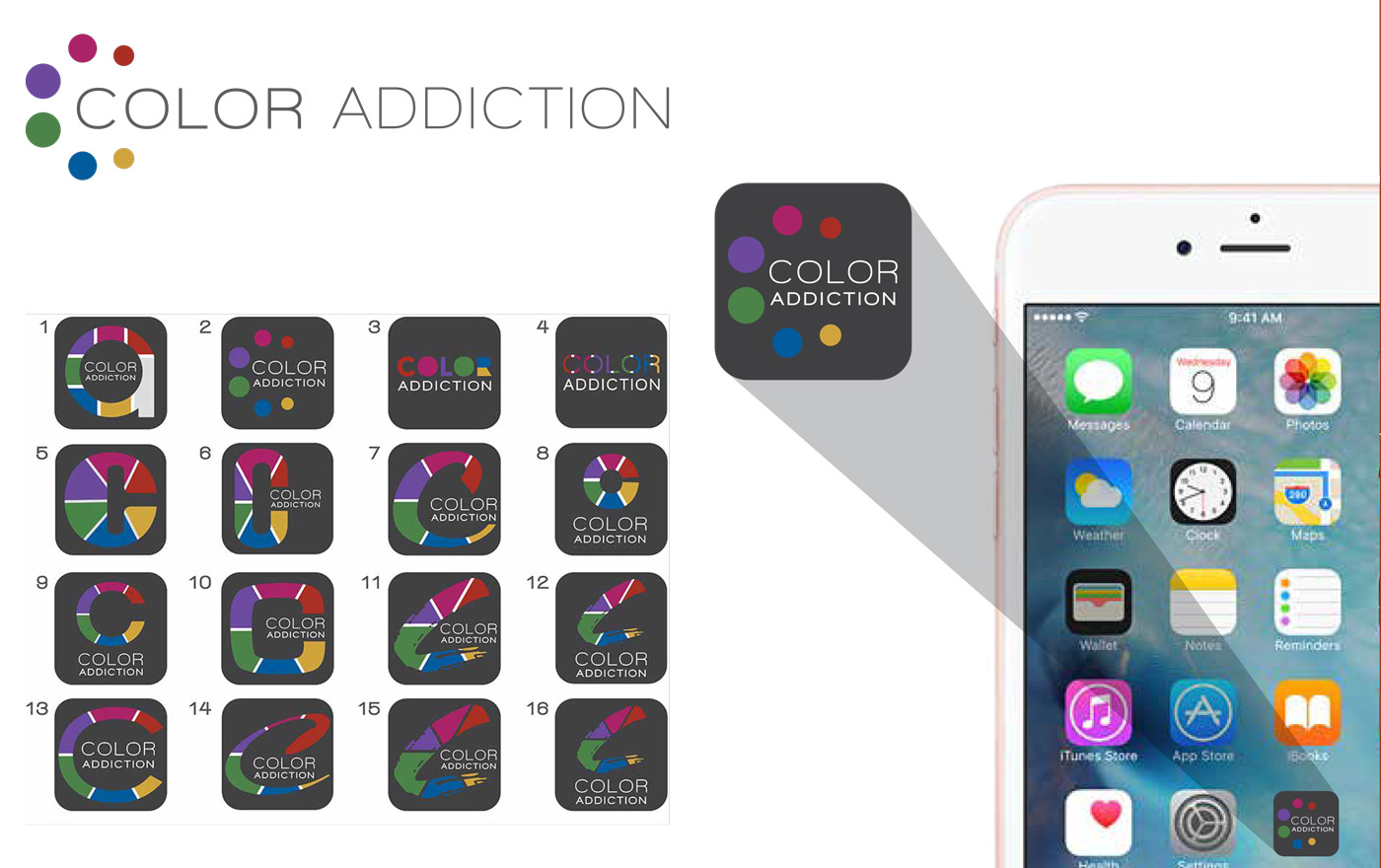 Target Audience
The idea behind Color Addiction is to capitalize on the current trends in the beauty industry that have led to the current craze in what has been termed, as "makeup addiction." The goal is find color inspired by beauty.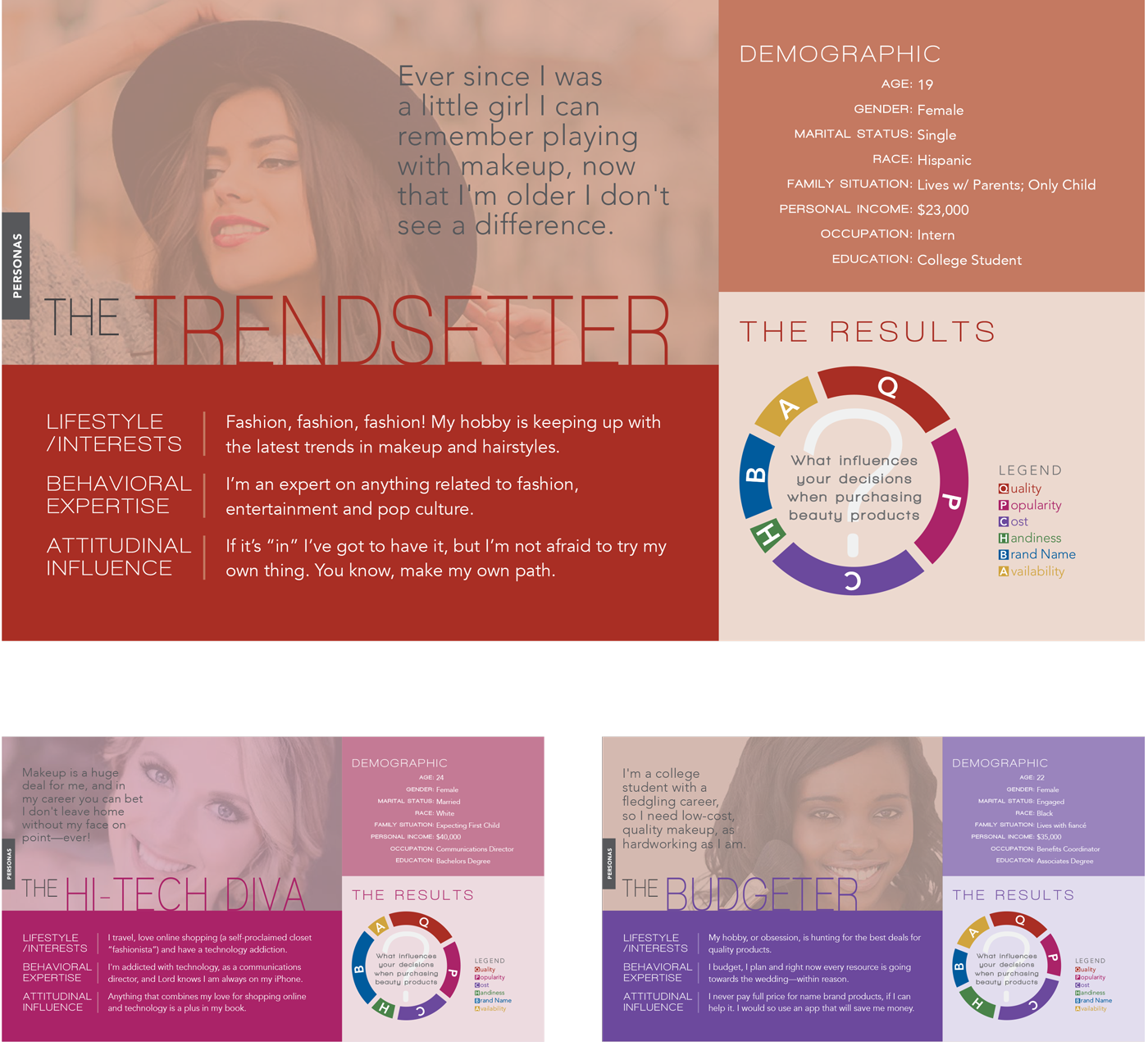 Competitors
During my research of various markets in which cosmetics are sold, such as exclusive retailers, specialty retailers, discount brands and high-end brands, I discovered Color Addiction would be the first of its kind provide color matching services for its customer to the benefit of potential sponsors—the aforementioned retailers and brands.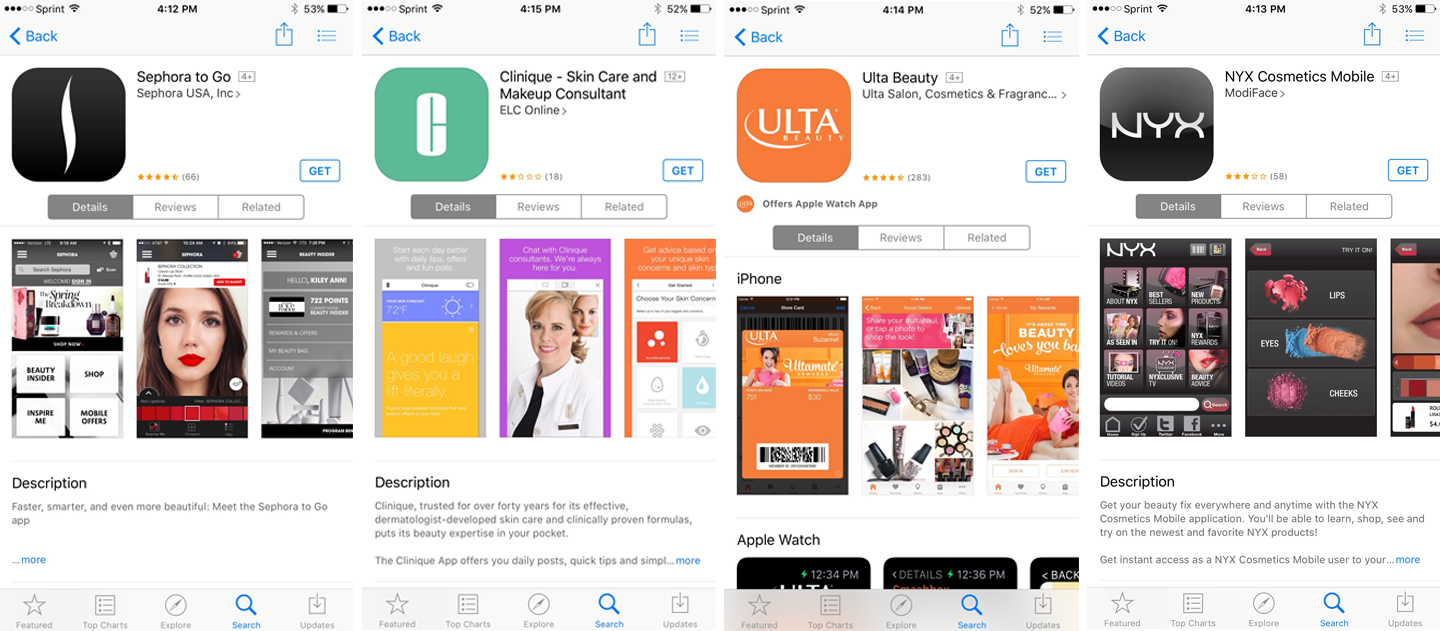 How it works
Its purpose is to help "makeup addicts" find the perfect color match, as well as provide details about what brand makes that particular color and where they can find the product(s). With a simple point and click of a smart phone's camera, the Color Addiction app will also apply the newfound shade to your profile pic and allows you to share it on your social media outlets