Goody Rocking the Ponytail Kit
Undergraduate Work / Augmented Experience
When I learned of the increase of young dads being more vested in the lives of their daughters—so much so reports of an increase of dads enrolling in classes teaching them how to fix their daughter's hair—I realized there aren't any beauty products being marketed with these dads in mind.
Package Design Concept
The package design focus on this relationship dads and daughters share not only with one another but also with music. The kit itself was crafted to have a toolbox quality to it, while the graphics were created to appeal to their daughters. An additional feature of the kit is should the kit owner want to convert the container to hold photos of special moments with their loved ones, they could use the front of the kit it as a frame keepsake.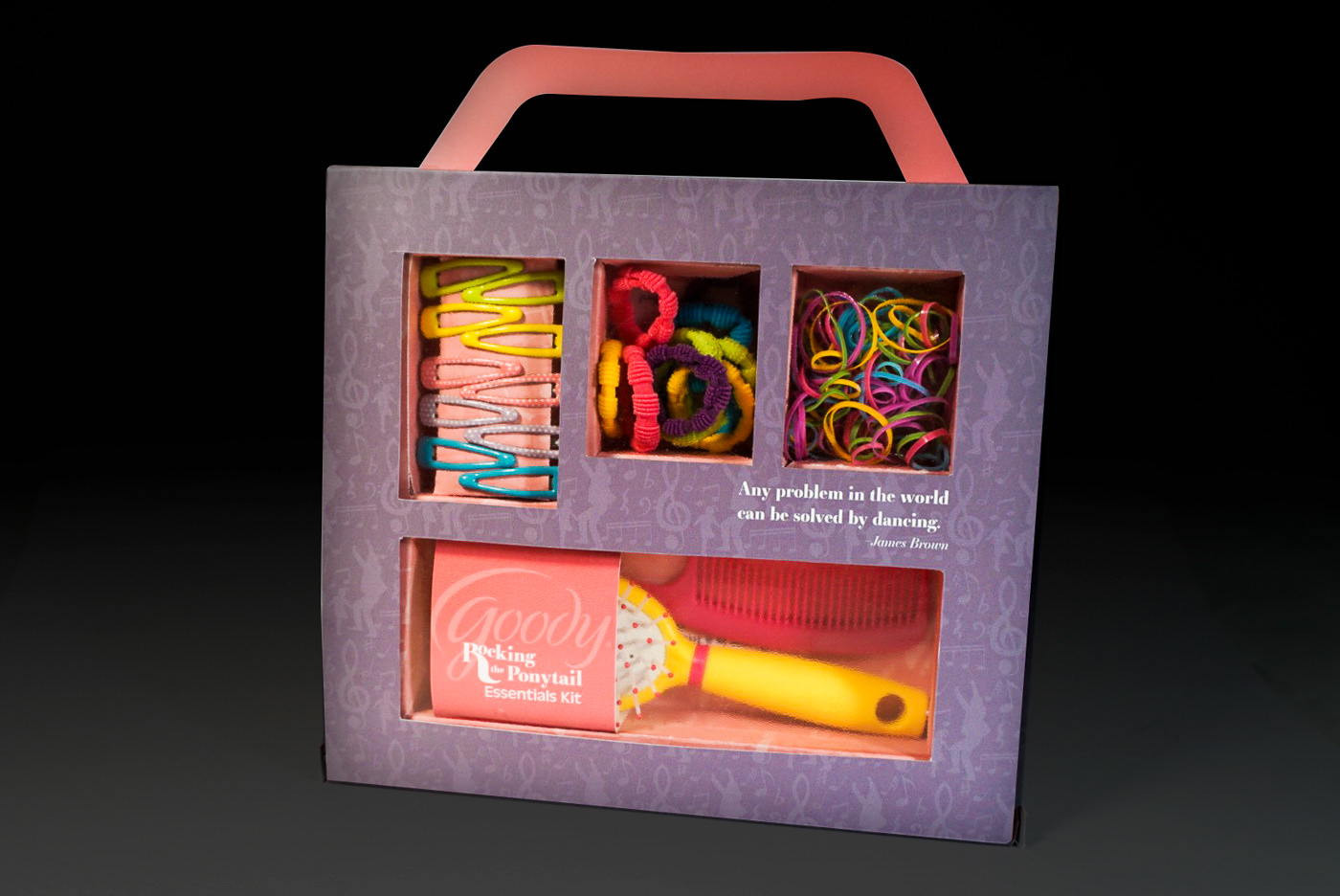 Package Contents
Each Goody Essentials kit would hold a brush, comb, elastics, ponytailers and snap clips. The items selected for the kit were based on the idea of dads watching an online how-to video included with each kit.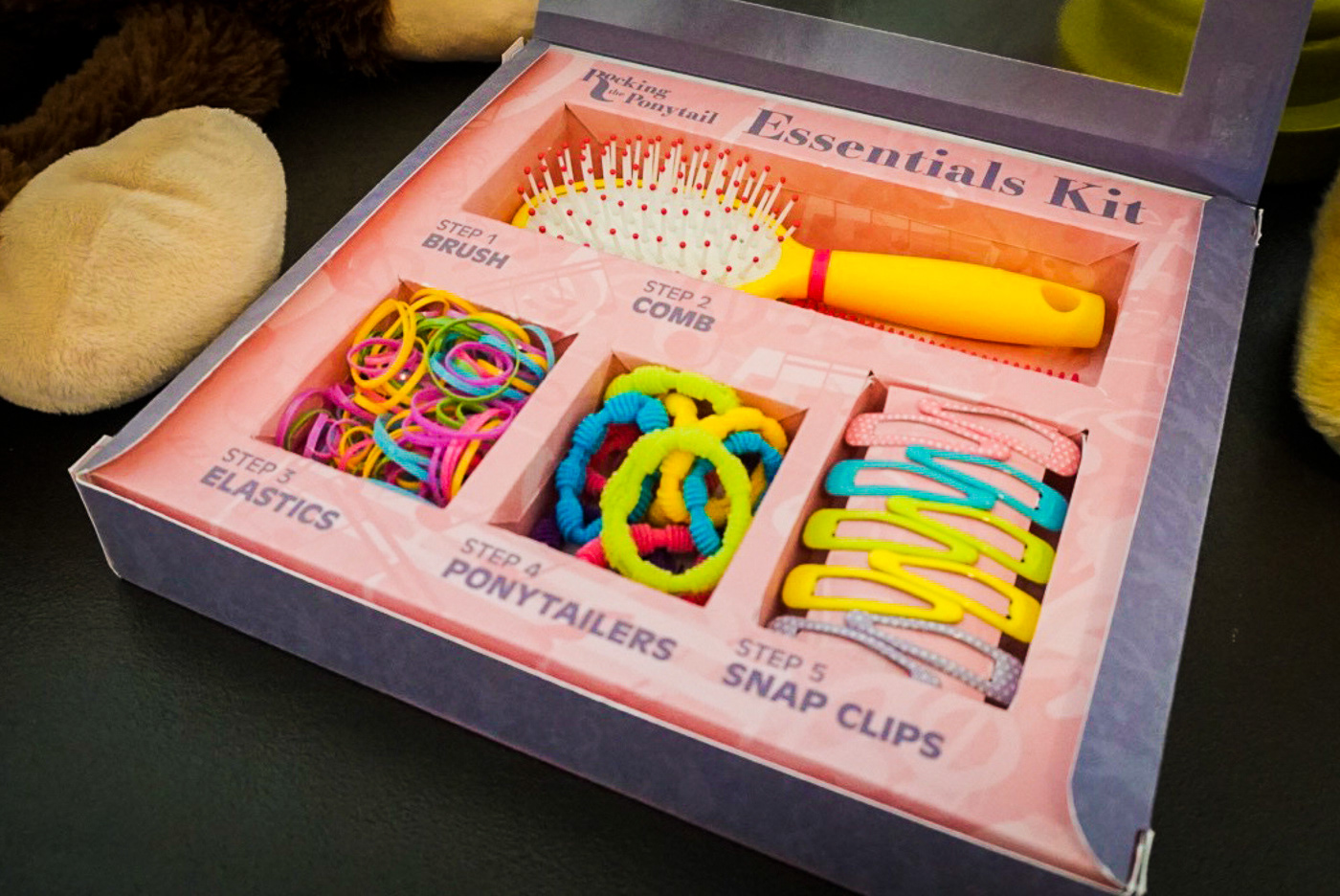 Target Audience
This package was created to target dads, ages 25 to 34, who have young daughters too young to do their own ponytails. These dads would be technically savvy and would welcome online instruction on subjects ranging from fixing the washer to fixing their daughter's hair in the morning.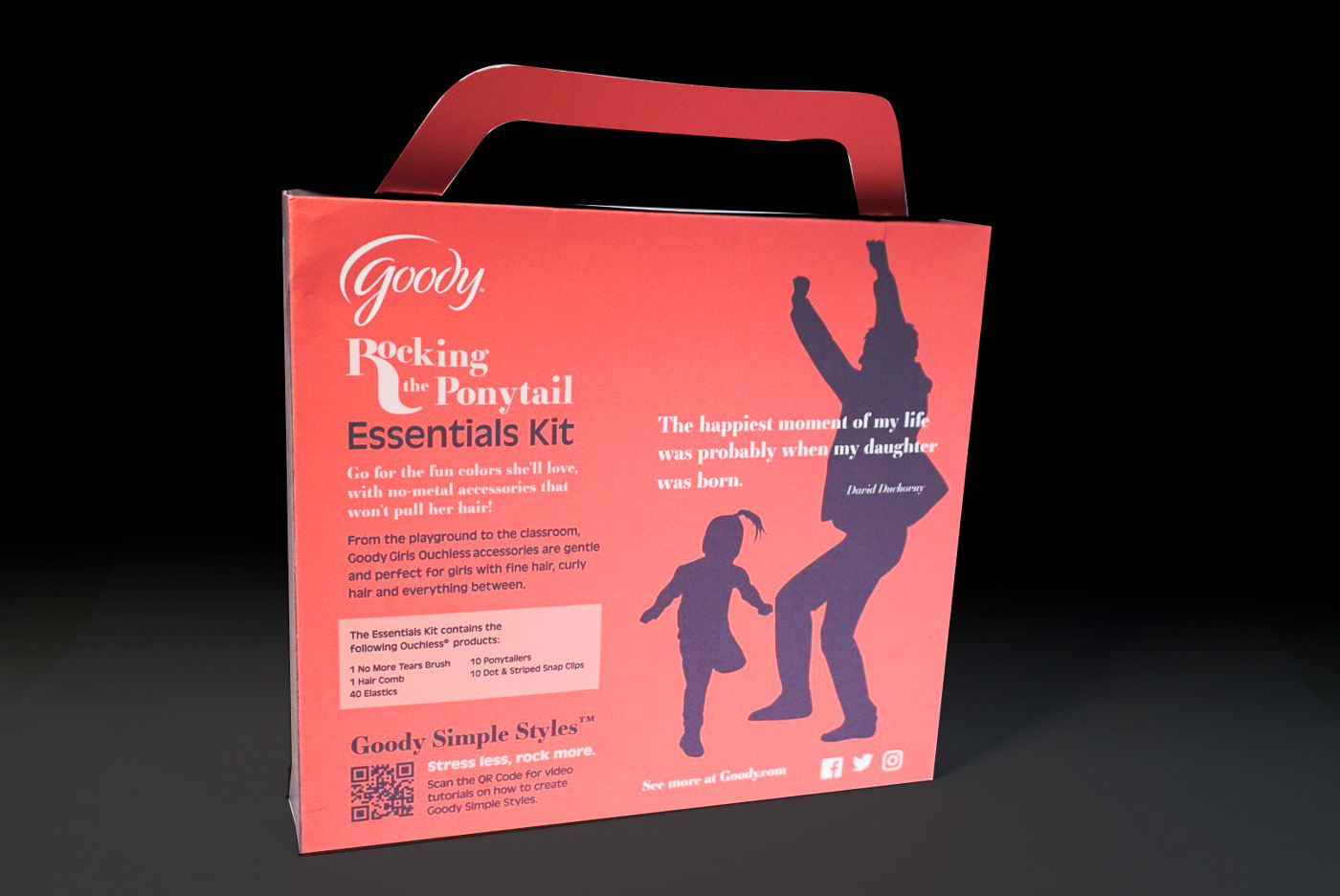 Augmented Reality
A tutorial for dads online would be viewed while dads are fixing their daughter's hair. The online how-to video could be included with the kit, as a QR code or a direct URL—this way dad's don't have to attend a physical class room. They can learn in the comfort and privacy of their home at their own pace and on their own time.