Dimona Esparza
Undergraduate Work / Self Promotional
The Building of My Own Brand
They say spouses after awhile will begin to look alike—even pet owners and their pets. That's how I felt about this logo—I knew it was done when it actually resembled me personally and professionally—logical and fun, structured yet organic. It is my hope that you would be a witness to my process and the care I take when providing graphic design, art direction and brand identity services.

The Leave Behind
Once I've built my brand, it was time to explore the best avenues in which to promote not only my brand, but myself. I knew I wanted to stand out, but at the same time I wanted my leave behind to be unique and memorable. In my research for a leave behind, I found chocolate candy bar wrappers, calendars, notepads and drawing kits. Interestingly enough I even found a rubik's cube leave behind, and that is when my imagination was triggered—and, no, there isn't a rubik's cube in the boxes.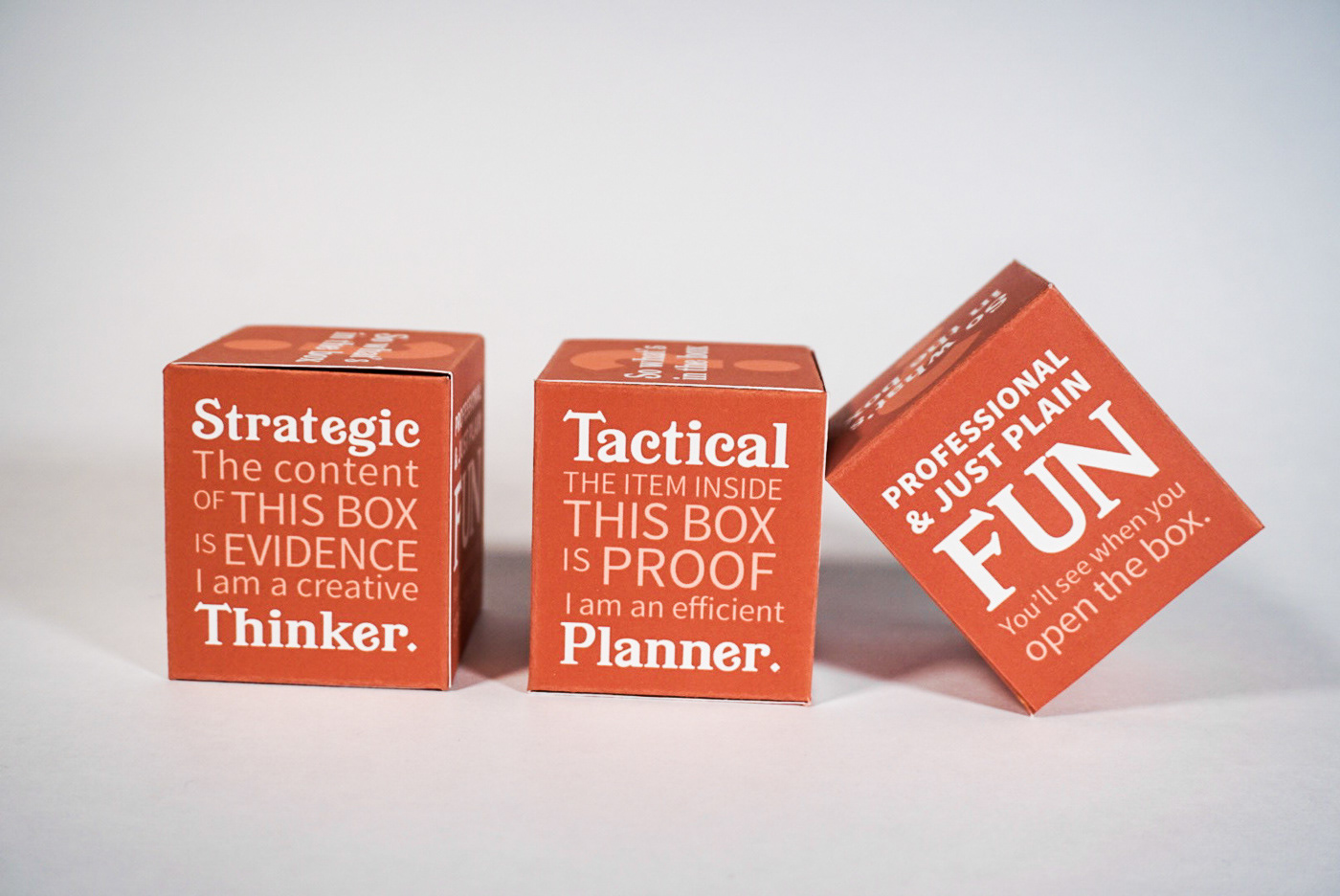 The Teaser
After completing the leave behind, I had to ask myself how would I present it. Would I just hand it to a potential employer, or would I sort of gift wrap it and then present it? Eureka! I would create packaging that would serve as a teaser for my leave behind. Ideally, this idea would further prove my professional mission to be creative, productive and efficient in everything—from the high-profile to the inconspicuous projects, all are worthy of my skill, talent and attention.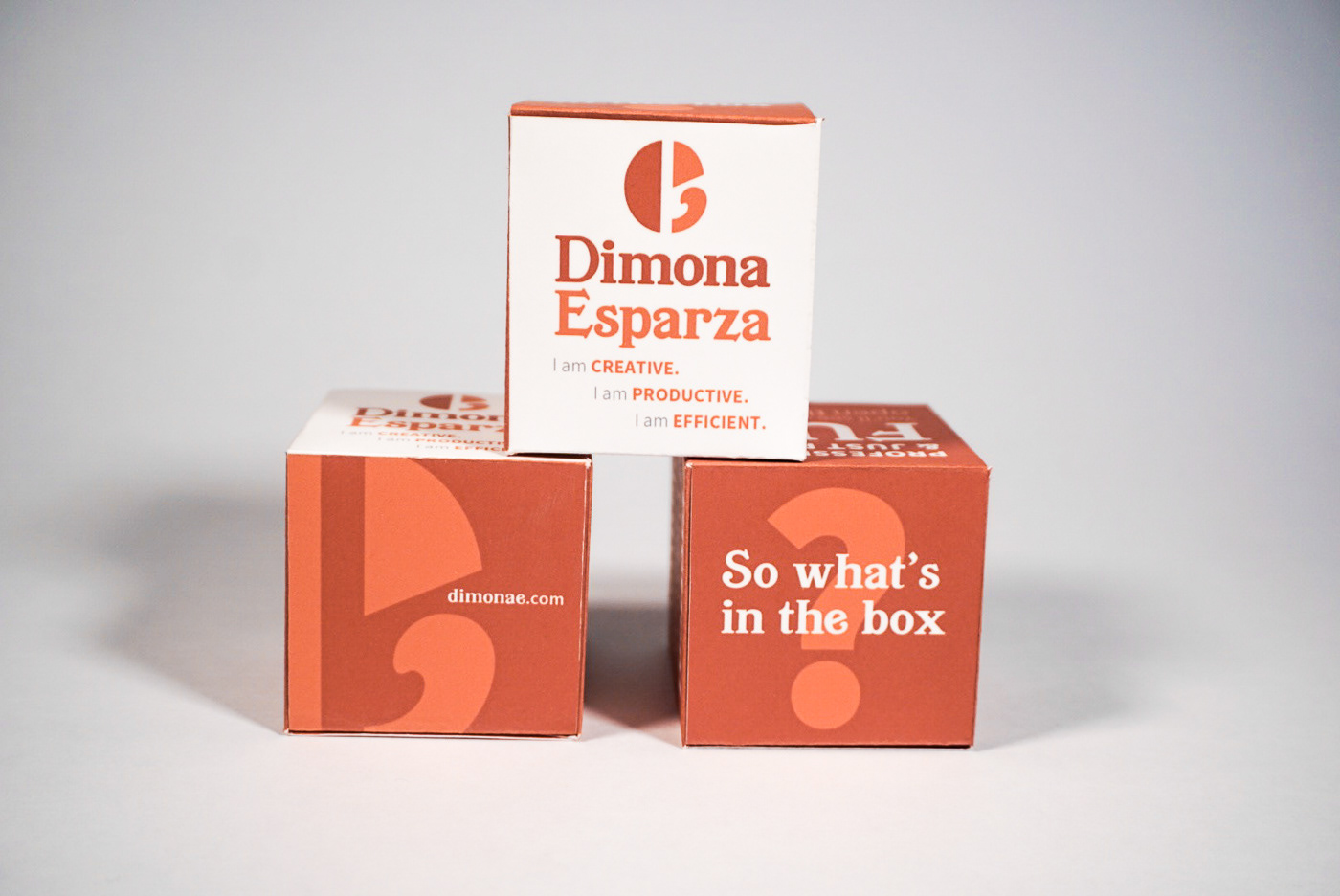 So What's In The Box?
For generations local children and adults have played Toma Todo—a fun and exciting game from Mexico—which translates to "take all." The six-sided top, called a Pirinola or Topa, is played by two or more people and the lucky winner is the player with the most points or cash (usually pennies) at the end of the game. This leave behind will not only make an interesting conversation piece during interviews, but it will show my fun, creative and strategic sides doubling as a business card.